Home
Dental Supply Services - helping you make dentistry simple.

E-mail us for addional product information and courses in your practise. Our implantologists are at your disposal for in-practise training.
The implant stability meter to measure the degree of osseointegration anytime and without disonnecting the healing abutment.
The most user friendly implant stability meter in the market.
Benefits:
- Can be used in any phase, from the initial placing of the implant till the final restauration and till infinity
- No more time consuming abutment changes and no more unnecessary resulting hedimesmosome fixation ruptures.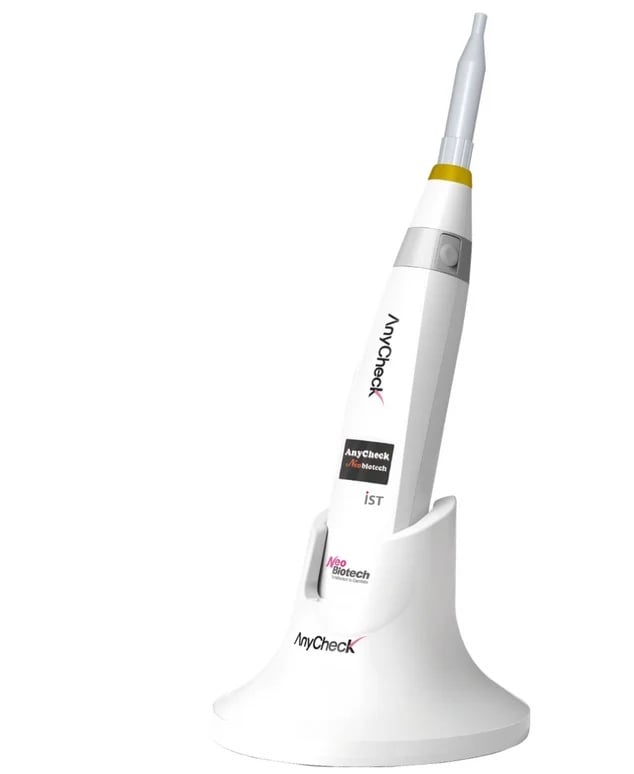 Product Catalogs
The products catalogs are at your disposition to have a better look at Neobiotech's product range.
Neobiotech Kits
Neobiotech carries a wide assortment of compact kits each offering an innovative solution to a specific medical issue raised by dentists.
SCA KIT

Sinus Crestal Approach Kit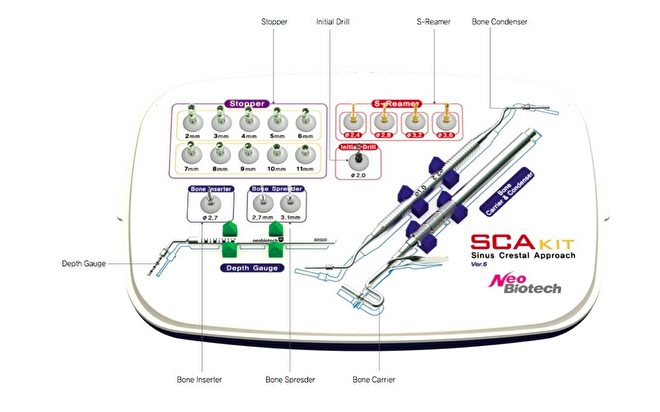 SLA KIT
Sinus Lateral Approach KIT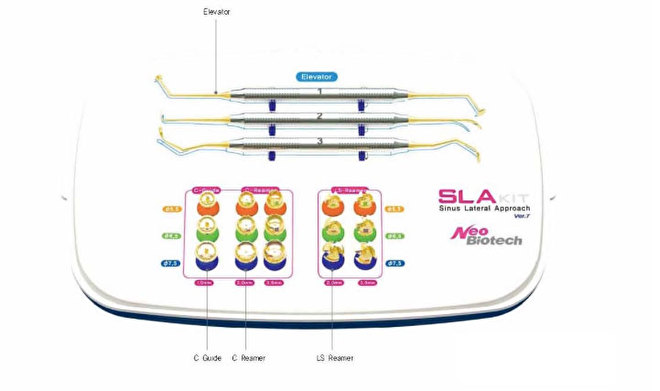 Neo Fixture Removal Kit



Neo Screw Remover Kit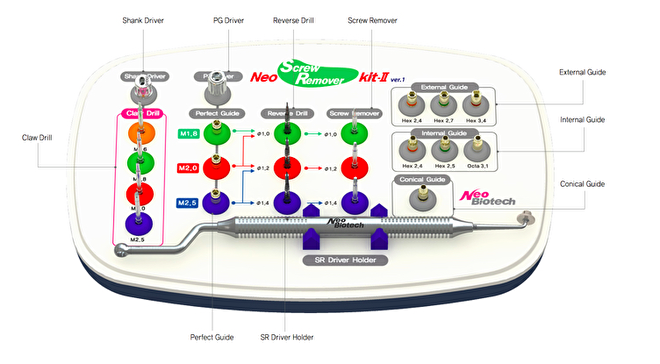 International company for Dental supply services. They want to make dentistry simple and offer different kind of kits for the dentist.
Neobiotech carries a wide assortment of compact kits each offering an innovative solution to a specific medical issue raised by dentists. Since they launched in 2008 successfully the CMI Implant system their signature
sinus solutions, the SCA and SLA Kit, has consistenbtly expanded its products portfolio and service and built customer confidence and credibility.
Neobiotech solutions are available through international branches, subsidiaries, and selected distributors who specialize in providing high quality educational solutions and learning materials.
Neobiotech's quality management emphasizes the protection of public health and welfare in the interest of our global community and therefore, ensures good quality management systems.
Considering both clinical and economic benefits, our R&D embraces a broad view of the needs of both patients and dentists, as well as the field of implant dentistry.
Neobiotech makes it easy for dentists
Neobiotech's goal is to make dentists' lives easier. We have put together several sets, provide the highest quality products at attractive prices. Your patients are not only your concern, but also ours. By putting together different sets, selling individual products and providing an extensive product description, every dentist or employee of a practice knows what he or she needs.
From the Netherlands, the products are often shipped the same day by Neobiotech, all to ensure that you quickly have the necessary items.
Quality products at Neobiotech
In the dental world it is important that quality products are used. We work in the mouth of patients, a place where inflammation can develop very quickly. Because of the food and drink that always goes through the mouth, this part of the body comes into contact with bacteria the most. Food that is not properly produced, unsanitary drinking and so on. It is exposed to a lot of things. Placing products that are not appropriate in a patient's mouth can have adverse effects. An inflammation in the mouth can be painful and bothersome.
Neobiotech supplies products of the highest quality, your patients can enjoy years of worry-free care after placement. It is important that, as with any operation a dentist performs, regular check-ups are carried out.
Neobiotech makes life easier for dentists and patients
Neobiotech has chosen to develop different sets. We have carefully compiled all products, so dentists do not have to search for everything themselves and ordering products is even easier.
All kits have a fixed price and contain different products. Each type of treatment requires a different type of kit. As a dentist, you want to avoid having the wrong products in your house and it is wise to work with quality products.
In addition to the equipment for the executive part, Neobiotech also offers individual products. Think of implants because a dentist must also have these in stock as standard. In emergencies or regular operations, it is nice to be able to act quickly and immediately. Neobiotech makes this possible.
Order products online at Neobiotech
In contrast to the established order, Neobiotech can simply order online. Products for dentists, but at an affordable price and shipped quickly. We make life easier for dentists by thinking along and delivering at low prices.
For questions about our products and deliveries, we ask you to contact us. Our team is ready with a healthy smile to provide you with the right information.
Shopping cart
No items in shopping cart.